At Ocean's Whisper, we're passionate about helping people discover new places and experiences in the world around them. We offer a variety of helpful travel guides and tips for those seeking to explore ocean-neighboring destinations, providing our readers with an array of options to choose from.
Whether you're looking for a weekend getaway or a full-fledged vacation, OceansWhisper.com has you covered. From affordable to luxurious locations and activities, we've got something for everyone. With our guides, you can plan the perfect trip for your needs.
Explore beaches, learn about nearby attractions and find out where to stay with our easy-to-follow tips and suggestions.
About Weston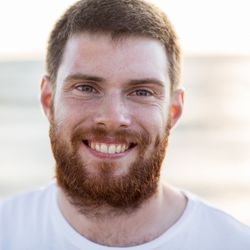 Weston Robinson is the man who runs this website and has been an avid traveler for more than a decade. After visiting over 25 countries, he started Ocean's Whisper with the goal of helping others find new and exciting places to explore, emphasizing ocean-neighboring destinations.
He brings his expertise in travel planning to create guides that make it easy for readers to find their perfect vacation spot. He loves helping people experience the world around them, and his guides do exactly that.
So, if you're looking for a place to explore, check out our recent articles at OceansWhisper and let us help you plan your perfect trip. We guarantee it will be an unforgettable journey.