The Dominican Republic is a perfect destination for you to spend your idle weekend getaway. The beautiful coastline, beaches, and lavish architecture that this place has to provide are sure to make your trip worth it.
Now, you may have planned out your whole trip to the Dominican Republic but you still need to get on that plane to make this come true. For many people that may be a nightmare due to the jet lag, they have to go through. So, you may be wondering, how long is a flight to the Dominican Republic? Well, continue reading this article to find out.
How Long Is A Flight To The Dominican Republic?
The duration of your flight, no matter where you are traveling to, truly depends on the destination you are flying from. The duration of a flight to the Dominican Republic can vary from just a couple of hours to even a whole day. Below are some of the durations mentioned depending on the location of departure.
1. United States to the Dominican Republic
Different parts of The United States have different durations when you are traveling to the Dominican Republic. If you are traveling from New York, your flight will be 3 hours and 50 minutes long with no pause in between.
However, it can stretch up to 4 hours sometimes depending on the weather. If you are directly taking a flight from the United States to the Dominican Republic then the flight duration will be 4 hours and 37 minutes on average.
This time can also stretch up to 5 hours or more as factors such as the weather, takeoff, and landing need to be taken into consideration. Cities in the United States that are closer to the Dominican Republic, especially those in the areas closer to the southern part of the United States, such as Miami take even lesser time.
However, if you are traveling from any city that is on the West Coast then it can take you up to 8 hours and will include at least one transit in between.
2. England to the Dominican Republic
If you are directly taking a flight from England to the Dominican Republic then it will take you about 8 hours and 28 minutes to reach on average. This time can vary, either shorten or
lengthen, depending on the weather factors as well as takeoff or landing.
If you are taking a flight from cities such as London, Germany, or France then it will take you up to 18 hours or even a whole day! These flights usually have one or even two transits in between. So, if you do not wish to waste one whole day just traveling, you can travel to a closer destination, stay a day or two and then travel to the Dominican Republic.
Best Time To Fly To The Dominican Republic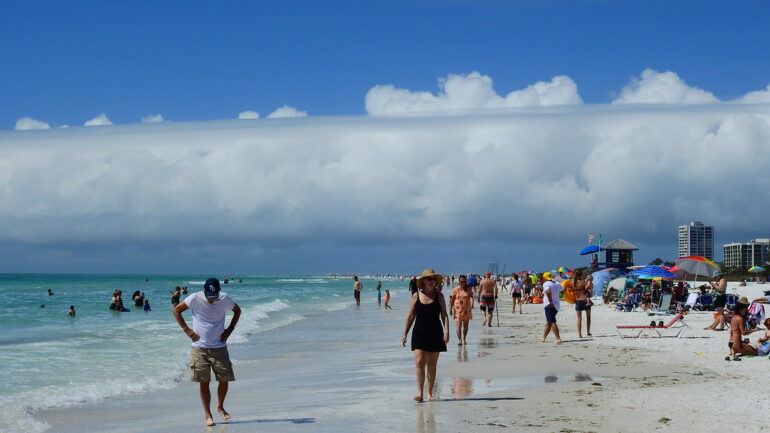 The Dominican Republic has wonderful weather most of the time so if we are being honest, the best time to fly to this country is all time. The monsoon weather hits different parts of this country at different times of the year.
For example, rain arrives on the northern coast between October and May means you can stay on the southern coast at that time to enjoy the pleasant weather. Similarly, the southern coast faces monsoon weather from May to October so you can enjoy the beaches of the northern at that time.
However, when the rainy weather hits, it lasts for about half a day so you may want to plan ahead. There is nothing worst than ruining even a few hours of a day when you are on vacation. Other than that, most tourists visit the Dominican Republic around the months of December to April.
This is because people want to escape the bizarre weather conditions of their own countries by
flying to destinations with more suitable weather. Moreover, December is the month of holidays so people are more likely to tour at that time.
If you are looking to get cheap flights then the best time to fly to the Dominican Republic is during the off-season. This is usually the time post-Easter holidays from June to November. People get busy with work or school and have no leisure time to travel let alone go on a tour.
Moreover, the monsoon weather arrives in the Dominican Republic from June to November so people are less willing to travel at that time. Thus, the best month to travel to this country is November if you are not willing to spend too much on flights. However, the weather may not be suitable for you and you may, after all, realize why there are little to no tourists at this time.
Also Read: Interesting Facts About Dominican Republic
Airline That Fly To The Dominican Republic
There are six major airports in the Dominican Republic. These include El Catey International, Las Americas International, La Romana International, Cibao International, Punta Cana International, and Gregorio Lupron International. 
Big airlines such as United and Southwest, Delta, American Airlines, and JetBlue fly into these airports. Other major airlines from other states or cities also fly into these airports. If the flight is departing from England then you can use British Airways.
This also flies into the major airports. Other airlines such as Air Berlin, Air France, and Air Canada also fly directly into the Dominican republic.
Packing For A Trip To The Dominican Republic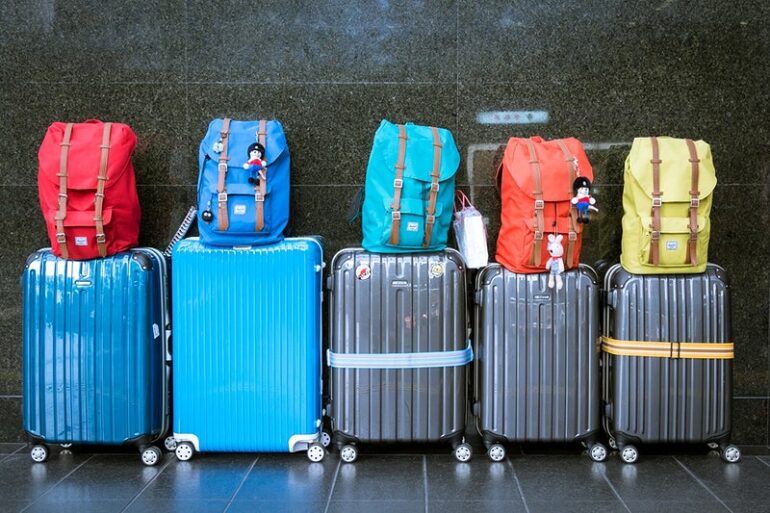 As you may already know, the Dominican Republic is a country with very pleasant weather. It is sometimes called the land of "endless summer" because of its weather. This country has countless beaches for you to enjoy the most out of your trip.
Thus, make sure to pack your flip-flops and swimsuits. And most importantly, do not forget your sunscreen! You do not want to look tanned in your pictures for the rest of your trip. This country also offers a bunch of sightseeing opportunities and amazing landscapes.
This is because the country is located in the mountains. So, if you are planning to go on an adventurous trip while on vacation and wish to sight some rare animals, bring your binoculars along.
Since it is located on a mountain, you may also bring big repellents as there will be many insects and mosquitoes. Furthermore, if you decide to travel during the off-season, be sure to bring an umbrella as you will have to face the rain at least once a day, if not more. Lastly, bringing your camera is a must! After all, capturing pictures is the best way to keep memories.
Related: What Language Does Dominican Republic Speak?
Frequently Asked Questions (FAQs)
Q: When can you get the cheapest flights and hotels in the Dominican Republic?
Even though the best time to fly to the Dominican Republic is during November, the best month currently is February. This may be because schools and offices will be starting this month leaving people with no leisure time to go on vacations.
Q: What is the most affordable city to travel to in the Dominican Republic?
The most affordable city is the capital city of the Dominican Republic, Santo Domingo. At the time, the airport that is providing the cheapest service is Las Americas International.
Q: Is visiting the Dominican Republic budget-friendly?
Yes. In fact, among the many islands of the Caribbean, one of the cheaper options is the Dominican Republic. Moreover, you can fit everything into your budget if you choose the hotels wisely and the season you are flying in.
Off-season flights are a lot cheaper than the ones that fly during the peak season. Thus, if you are looking to spend your weekend in the peninsula while on a budget, the Dominican Republic is your best option.
Q: Can you easily travel around the Dominican Republic?
After landing at one of the airports, you can get into a taxi to get to your hotel. If you think that is too much of a hassle with all the luggage you will carry, you can also make pre-booking for shuttle services that will take you directly to your hotel.
If you wish to travel slowly and not have to hire a taxi each time, you can also book yourself a car that will be at your service only. You may check if the airline you are traveling with provides any such services.
Q: Why should you go on a vacation to the Dominican Republic?
The pleasant and suitable weather of this country almost all year round attracts a lot of visitors. The beaches are a perfect way to relax and enjoy the days you get away from your hectic and busy schedule.
If you want to do something adventurous, this country has got you covered in that scenario as well. You can explore the rainforests and mountains as well as go on activities such as zip lining and their famous alcohol tasting.
Conclusion
The Dominican Republic is the perfect destination for you to enjoy your vacation. If you are planning to visit anytime soon, you should research the round-trip prices. If the place you are traveling from takes a long time to get to the country, you can stay a day or two at the transit.
This will make your trip less hectic and more enjoyable. Therefore, even if it is for just two days, you should definitely visit this place as it will be worth your every moment.