Most travelers who thirst for scenic beauty already know about Seychelles and how blessed this country of islands is by mother nature. Seychelles is an archipelagic country situated in the east of Africa and a country which is a cluster of 115 islands.
In this article, you will learn about the best beaches in Seychelles and eliminate the perplexity of selecting the beaches you will visit.
Mother nature was undoubtedly in a jolly mood while making this part of the world, and the diverse islands, natural reserves, and rare animals prove that very well. This area's perfection will take your breath away after you see the sparkling fresh blue water with colorful underwater life and animals.
People often get confused when choosing among the 115 islands because it's natural that they can't visit all these islands altogether.
Seychelles is an island republic of the Western Indian Ocean, one of the most popular tourist destinations worldwide. It is a tropical paradise located in the northeast of Madagascar. This place is renowned for various reasons-
It has two UNESCO sites
Rare animal species like the Black parrot
A popular Scobadiving destination
Takamaka Bay Distellery Tour- where you can see the process of making rum
World's smallest capital city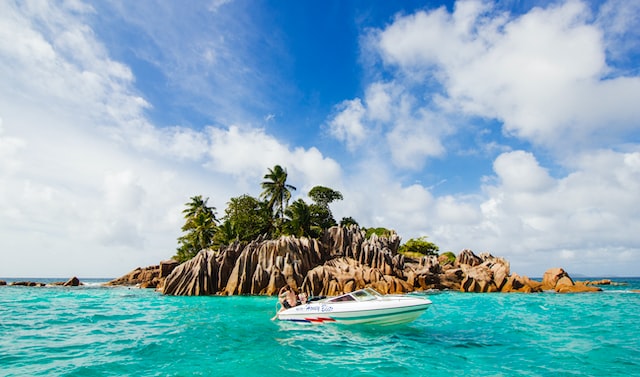 Top 10 Best Beaches in Seychelles
Here are the top 15 best beaches in Seychelles and the reason why these islands are considered to be in the top 10-
1. Beau Vallon, Mahe
Consisting of an area of 157.3 km, Mahe is the largest island of Seychelles and contains many scenic beaches. Among the beaches of Mahe, Beau Vallon is considered one of the top-rated ones. This beach is also considered the most popular beach in Seychelles because of the well-frequency of this place.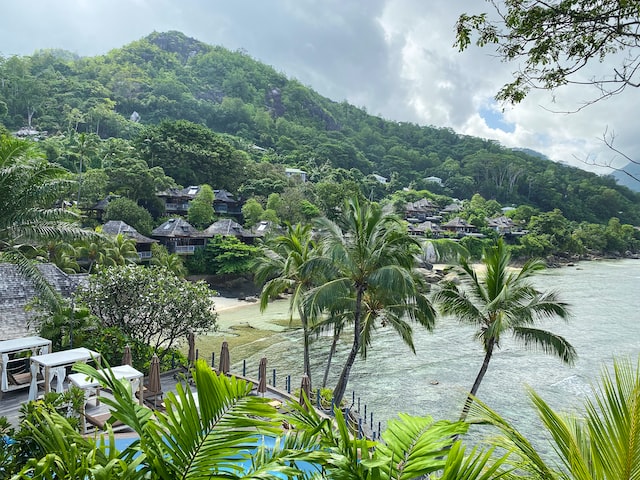 Advantages: It is one of the best places for diving and snorkeling because the seawater here is very clear compared to other beaches. This beach is also famous for its coral reefs, which can be easily seen underwater.
The drooping palms of this beach create a shady vibe on the clear sparkling water, which is quite a stunning beauty.
Downsides: Beau Vallon looks more likely a commercial place than a tourist spot because it is situated at Mahe, the core of Seychelles. However, the lack of law, order, and cleanliness may disturb you while visiting this beach.
2. Anse Intendance, Mahe
Anse Intendance is a beach that is very close to the wild nature of Mahe island. Nature has given this island white sand as a gift, and the incredible granite formation on both sides of the beach is a cherry on top of the beauty of this place.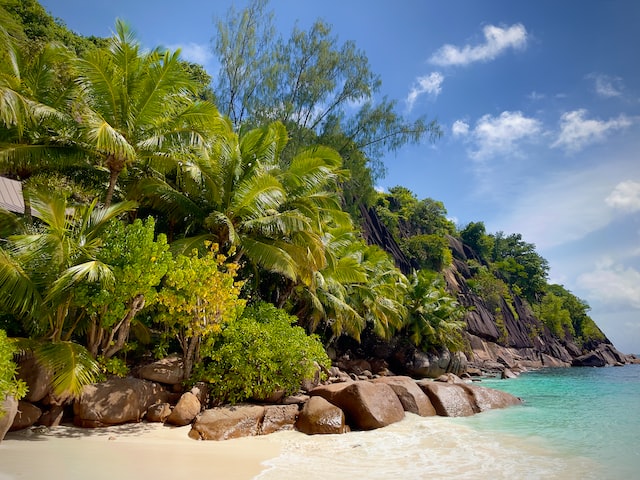 Advantages: The transportation system of this beach is easy going via car or bus, which is a plus point for any tourist spot. Also, the bus stop is just a few minutes from the main part of the beach. The well-known Banyan tree resort is near this beach.
The beach is an excellent spot for sunbathing, and when you want a break from the scorching sun, the palm trees of the beach will give you relief.
You can swim here only in the suitable season, and when it's not a perfect time for swimming, you can use this beach as an ideal picnic spot while enjoying the mangrove beauty.
Downsides: This beach is not a recommended swimming place because of the strong current, so people only can swim here in the season when the currents are not that much strong.
3. Anse Kerlan, Praslin
Anse Kerlan is unique compared to other Seychelles beaches because it combines some small beaches. Artificial rocks are placed on the beaches to make this spot more scenic.

Advantages: This beach is close to the coastal area; also, the coastal roads of Praslin island are close to Anse Kerlan. You can watch the spectacular sunset from this beach while resting on your chalet. This beach offers exotic capture-worthy sunset views along with clear water and shining white sand.
Downsides: Due to the strong current, it is dangerous to swim here. That's why only trained swimmers are recommended for swimming here.
4. Anse Volbert, Praslin
Anse Volbert is known chiefly as Cote D'Or beach, the largest and widest beach on the northeast coast of Praslin. It is the most famous beach in Praslin because of the massive number of resorts and guesthouses.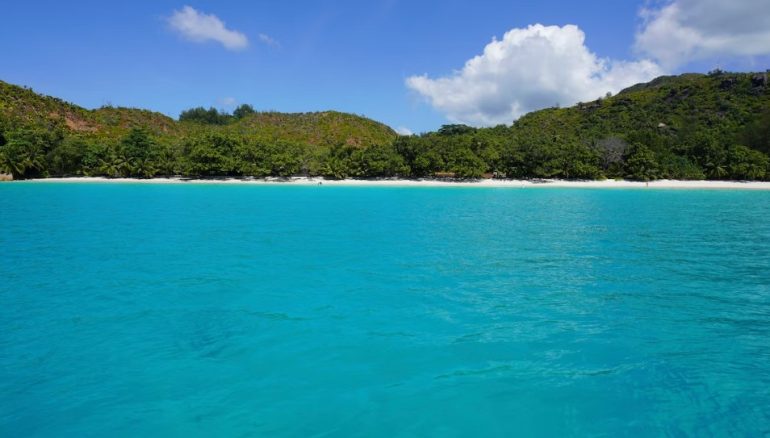 Advantages: Anse Volbert is an exquisite beach with white and delicate sand, large coconut trees, and good sun. Supermarkets, local shops and restaurants are near the beach, so it's easy for tourists to get in touch with the locals. It is a perfect spot for swimming too.
Downsides: Some seagrass is scattered on the beach, so some people may find it disturbing walking around the beach. Also, this spot is not a good place for snorkeling because there is no coral and a lot of sand here.
5. Anse Major, Mahe
Anse Major, is the best place for hiking in Seychelles, and you can easily reach this beach after visiting Beau Valon on a boat trip. You can also get to the beach by hiking, but you need to apply a generous amount of sunscreen and take enough water because the sun here is too hot.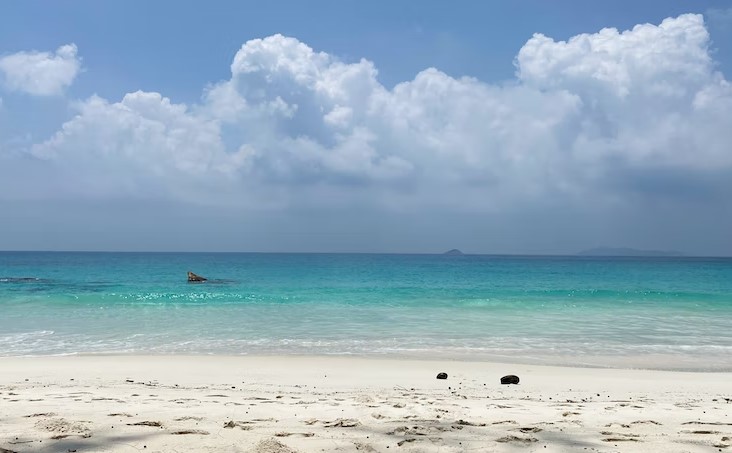 Advantages: The sea you can watch from Anse Major is so transparent that you can see the sand under the water. You can also get a charming hiking experience here because the hike is not strenuous here.
The bar at the beach is relaxing, and the trail here is in full sun. You will get a calm experience here because most people avoid this remote beach because you must hike 3km on foot to get here. Also, if you visit this beach, visit the small beach attached to the right side of the main beach.
Downsides: Some tourists may find the transportation system of this beach difficult because of the hiking. People with mobility problems who are unsteady on their feet can't go there as it will be dangerous for them to hike.
6. Anse La Passe, Silhouette Island
If you are looking for a quiet and calm vacation, then Silhouette island is the perfect destination because only 100 local people live there. Also, very few tourists come here yearly because of inadequate transportation facilities.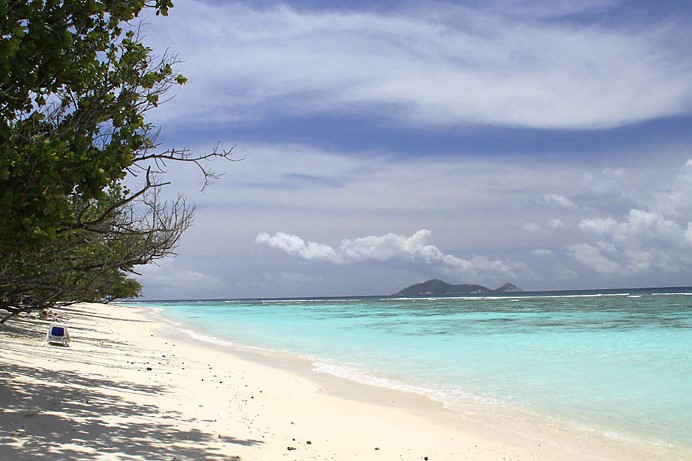 Advantages: There are flourishing coral reefs only 200 meters from the shore, which is why it's an excellent spot for a family picnic. This beach seems like an untouched paradise because very few people live and visit this place.
Also, the seawater and sunset here are astonishingly beautiful. Anse La Passe is the third largest beach in Seychelles, with a long extent of fine sand.
Downsides: Spiky sea urchins sometimes hide behind the coral reefs, so you may get hurt while walking on the beach.
7. Anse Source D' Argent, La Digue
Anse Source D' Argent is a dream destination for many people. This beach is the most popular among Seychelles beaches because many movies and shows have captured this fantastic spot. That's why this beach often gets crowded, especially during peak times like January, December and August.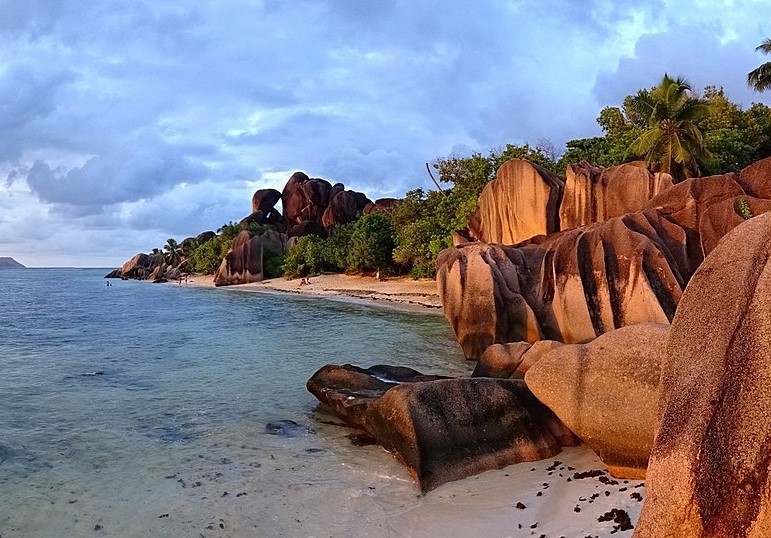 Advantages: The crystal clear tropical water, shining golden sand, and warm sun will make you love this place. The southeast beach of La Digue is the most beautiful in the world, according to people.
The impressive boulders and golden sands make this beach a unique tourist destination. This beach is crowded most of the time, but if you are looking for a quiet place, then you have to walk a little bit south, and you will find a small calm beach there.
Downside: The only thing that I should mention as the downside of this beach is you have to pay 100 rupees to enter the beach. But other spots of the La Digue island are free till this time.
8. Anse Lazio, Praslin
The view of glassy crystal clear water, along with long palm trees and takamaka trees, is undoubtedly one of the best beaches in Seychelles. It is also a popular place among tourists, so it gets crowded most of the time.

Advantages: It is the most popular beach on the island of Praslin because of its picture-perfect view, postcard worth view and sunbathing. It is the best place for diving; you can also do other activities like sunbathing, swimming and snorkeling.
Downsides: Fame has brought too much crowd to this beach, so people looking for a quiet place will not like this spot.
9. Anse Forbans, Mahe
A unique thing about this island is that offshore coral reefs protect the beach from the open ocean. This beach's shallow, calm water is part of this mesmerizing paradise.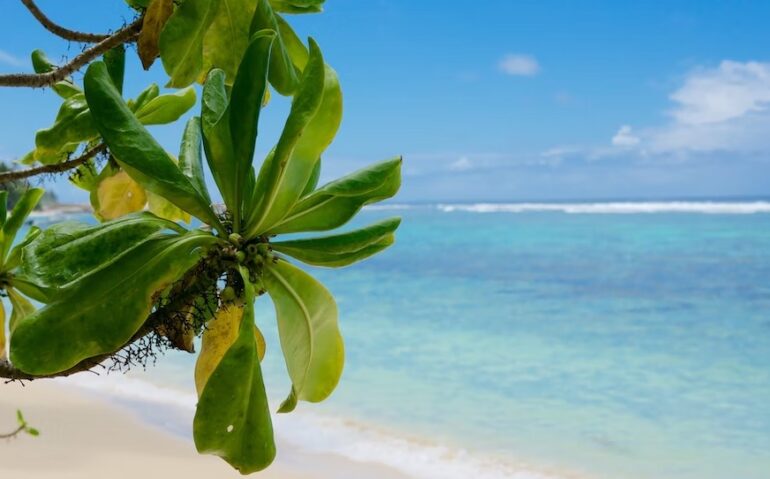 Advantages: There are various and vast ranges of options for accommodations on this beach, and it is a key point in attracting tourists. The water here is calm with no drop-off, which is safe for children to swim. Because of this calm water with a weak current, less confident swimmers can swim here.
Downsides: To your surprise, this beach of northeast Mahe has no downsides. All kinds of tourists are satisfied with this beach's facilities and nature.
10. West Beach, Bird Island
This beach is mainly famous for its spectacular sunset view to the people who visit it. Bird island is a place that few people visit and is 100km away from Seychelles's main island, Mahe.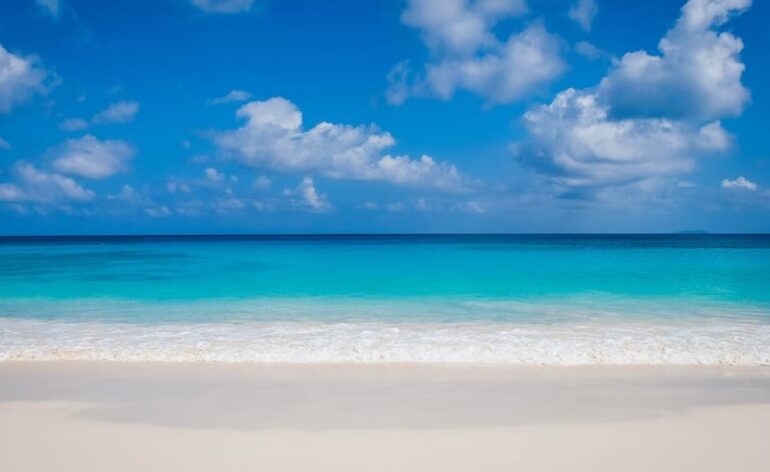 Advantages: This beach is quite a remote and secluded place, which is why very few people know about it, and a handful of people come to visit here. So, if you want a relaxing vacation while enjoying the offshore beauty of nature and the astonishing sunset view from the beach, this beach is perfect for you.
The nature of this remote beach mesmerises its visitors, and the pearly sands and invincible colorful sunsets make people want to visit this place over and over.
Downsides: You can do a few activities here, and you can't dive in here. Also, the accommodation facility is not that great because of the remoteness of this area. The downsides of West Beach are noisy birds, high expense, simple lodge, and adverse weather conditions.
If you are confuse to decide which resort you should book, please read our guide about- Best Places to Stay in Seychelles
FAQ
1. Which is better, Mahe or Praslin?
If you are looking for a place where you can have a great experience with snorkelling, then Mahe is the best place. But if you are looking for a place to enjoy scenic beauty, travel to national parks and do versatile activities, then Prasline is suitable for you.
2. Is Seychelles cheaper than Maldives?
If you see it from the perspective of flight tickets, Maldives is cheaper than Seychelles. Usually, a round trip to Seychelles costs 40-60k per person and a round trip to Maldives costs 10-25k.
But if you look at the expenses of accommodation, then Seychelles is cheaper than Maldives because the private islands of Maldives have high prices.
3. Does Seychelles have good beaches?
Seychelles has the most scenic beaches, and many people compare it to paradise because of its soothing vibe. This country has 115 islands, so it's evident that many of these beaches are suitable for visiting.
4. What month is best to visit Seychelles?
The most appropriate time to visit the islands of Seychelles is between April to May or October to November because the islands are calm during these periods. You can also visit this place at other times of the year, but you will face the windy weather then.
Conclusion
I hope that now you have a clear understanding of selecting the Best beaches in Seychelles. Seychelles is a tropical paradise-looking island republic of the Western Indian Ocean, one of the most popular tourist destinations worldwide.
In short, while selecting the beaches you want to visit in Seychelles, choose according to your needs. If you want a beach where you can dive, choose the beaches suitable for diving. And if you are looking for a soothing and relaxing beach, choose according to your need.