Seychelles is a country of islands that people dare to compare with heaven. Many people desire to visit Seychelles once a year and relax away from their monotonous life back at home. When tourists around the world visit this place, they fall in love with the astonishing beauty of these islands.
They start to wonder what it would be like to live here, so they are naturally curious about the cost of living in Seychelles. So, in this article, I will give you a good view of the cost of traveling and living in Seychelles.
Seychelles is famous for its indescribable beauty but also for its crazy living expenses. Still, many people visit this country of numerous islands every year to inhale fresh air and watch the beauties of nature.
However, the cost of living is always a headache for tourists or residents of this country. But by using some tricks, you can cut down on these expenditures.
Cost of Living in Seychelles
The cost of living in a country depends on various factors of daily life. Here are some different sectors of cost in Seychelles-
Cost of Real Estate
The cost of the apartments in Seychelles depends on the location you want to live in. The director of Premium Realty, a real estate company in Seychelles, a house price in the Capital island Mahe starts from 2.1 million SCR(1,60,000$). And if you go for a ready-furnished apartment, it will cost at least 8.1 million SCR.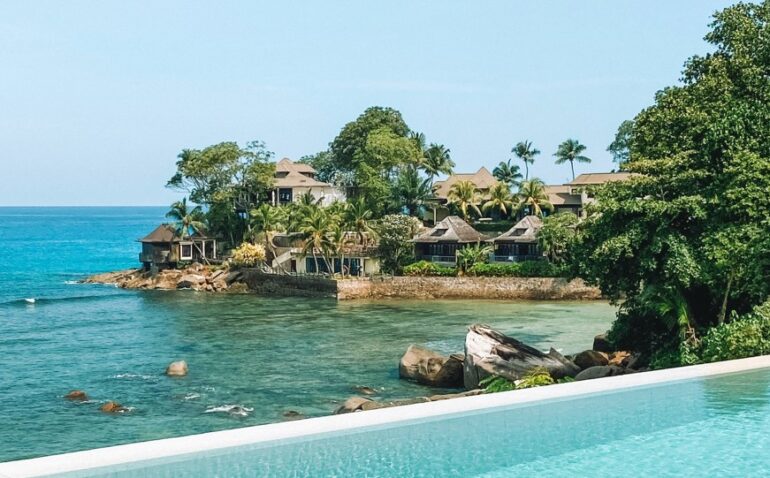 Cost of Rental
The rental price of apartments varies according to the location and size of the apartment. If you want a 1 bedroom apartment in the city, it will cost over $900; in the case of 3 bedrooms, it will cost $1,852. And if you want to live outside the city, the cost will be $730 for 1 bedroom and $1,422 for 3 bedroom apartments.
Also Read: 8 Best Places to Stay in Seychelles
Cost of Immigration
You won't need a visa if you are planning to visit and stay in Seychelles for less than 3 months, but if you plan to stay a long time, you must pursue a visa.
And, if you want to live here, you can simply buy a residency permit, which costs $7,600 for adults and $1,200 for kids under 18. And this permit card is valid for 5 years; after 5 years, if you want to stay more, you can easily renew it with the same amount of money.
Using the residency card, you can have all the local facilities except voting. You will get the right to vote if you become a permanent resident. And to become that, you need to stay in Seychelles for at least 10 years!
Cost of Transportation
Transportation cost in Seychelles is higher than in other tourist destinations like Bali or Maldives' because there are many islands to visit, so if you want to travel to various islands, it is natural for high transportation cost.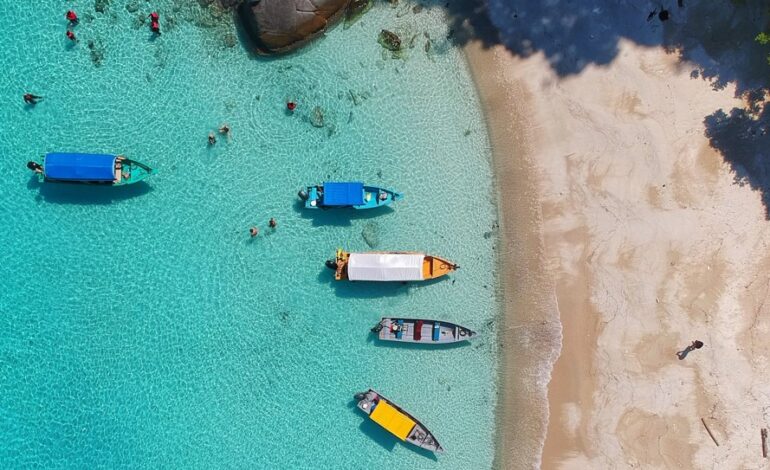 So, if you want to cut down your transportation expenditures, choose a few islands to visit and remain there for an extended period rather than jumping from island to island.
Cost of Daily Needs: Groceries & Utilities
If you want to use the internet in Seychelles, 1GB of mobile data will cost 12.66 US Dollars. But if you want a broadband connection in your rental house, the average cost will be $112.06. The range of the internet cost in Seychelles is $73.78 to $282.5.
Other essential utilities needed in daily life, like electricity, heater, water, and garbage facility, will cost $65.10 on average.
In the case of groceries, it is pretty expensive compared to other African countries. But this expense depends on what you need; buying local items from local sellers will cost less. But some basic groceries like tomatoes and milk is double the cost in other countries because of their lower domestic production.
Cost of Entertainment
Entertaining activities in Seychelles normally cost 422 SRs per person on average. This covers almost all the fun activities you can do on the beaches and islands, like visiting museums, day tours, and sightseeing.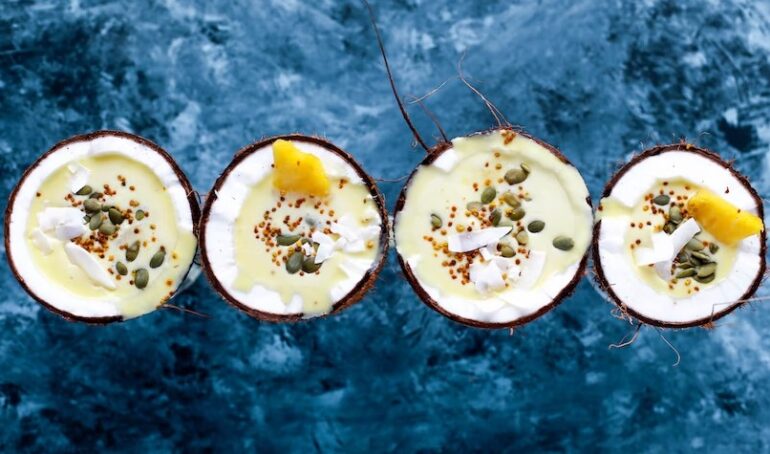 Seychelles is the best vacation spot for you if you want numerous fancy restaurants on the beaches, but it is too expensive. The average cost of a one-course meal in these restaurants is $74.39; surprisingly, you can have a three-course meal with the same amount of money in the U.S!
Also, Seychelles is not suitable for shopping because of the high price of regular clothes due to frequent inflation. And the price of the close in Seychelles is almost twice the price in the U.S.
Cost of Child Care
If you have a child that goes to preschool, then your child's education expense will be $228 per month. And for a primary school-going kid, the expense will be high, $3000 on average.
FAQ
1. How much salary is enough to live in Seychelles?
The minimum salary of people living and working in Seychelles is 8,246 SCR, and the highest average salary of people living in this archipelagic country is 30,704 SCR. These salaries can vary according to different types of jobs and depend on the work position.
2. Is living in Seychelles expensive?
Seychelles, an archipelagic country by the Indian Ocean, which contains 115 heavenlike islands, is a beautiful and expensive place to live. This country in Africa is known worldwide for its unexplainable beauty and extreme expense when living here.
3. Is Seychelles or Maldives cheaper?
If we talk about flight tickets, Maldives is cheaper than Seychelles. Usually, a round trip to Seychelles costs 40k-60k per person, and a round trip to Maldives costs 10k-25k.
But if you see it from the perspective of accommodation expenses, then Seychelles is cheaper than Maldives because the private islands of Maldives have high prices.
4. Is Seychelles cheaper than Bali?
If we talk about flight tickets to Bali or Seychelles, it depends on the country from where you will travel. And about other living and food expenses, Seychelles has higher costs than Bali. So, if money is not the problem, you can visit Seychelles; otherwise, Bali is the best option for you.
5. How much is a house in Seychelles?
The property of Seychelles is expensive because 99% of this country is underwater, so only 1% is land property. The director of Premium Realty, a real estate company in Seychelles, a house price in the Capital island Mahe starts from 2.1 million SCR(1,60,000$). And if you go for a ready-furnished apartment, it will cost at least 8.1 million SCR.
Conclusion
Now, I hope you have a clear concept of the cost of living in Seychelles. This country is blessed with scenic beauty, which attracts tourists from around the world, so living here is likely to be expensive. From transportation to entertainment, everything is pricy compared to even the first world countries.