Suppose you plan to take a trip but need clarification about where to start and how? If your trip to Fiji is to a country you have never visited, you are in the right place to get a detailed travel guide. While thinking about a trip to Fiji, you should know How Much Does It Cost to Go to Fiji.
With detailed advice, you might feel in a better place in Fiji. So, the discussion in this content will help you know how much it costs to go to Fiji. In addition, you will get ideas about the cost of different hotels, tickets for airfare, accommodation, etc., that everyone needs to know.
Why Should You Go to Fiji?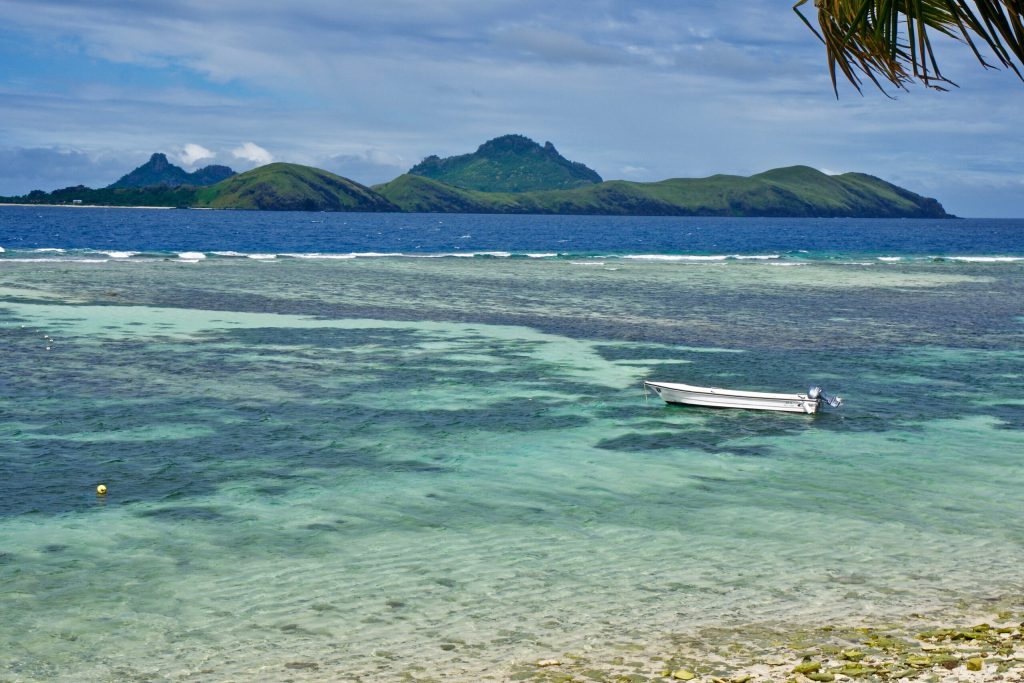 To relieve yourself from a regular hectic life, you must need a relaxing trip to a place that is no less than a paradise. Just imagine you walking on white sandy beaches or enjoying diving, swimming, and fishing on crystal clear underwater! These all are there in Fiji, an archipelago with several jewel-like islands.
You will see giant rainforests, coral reefs galore, unique surf, pleasant natural beauty, and whatnot! Fiji is also a country of fascinating heritage, history, and a mixture of different cultures.
Cost to Visit Fiji (How Much Does It Cost to Go to Fiji)
Since the country is highly popular for the best resorts scattered across the South Pacific, it is perceptible that the cost of visiting the places will be considerably high. Fiji has lots of expensive destinations, and you might even spend thousands of dollars to get in!
Nonetheless, you will want to compromise the cost because Fiji will seem no less than heaven to an outsider of a busy city. This content will walk you through handy ways to keep your expenses down to the least so that you can enjoy the adventure of the South Pacific and make it the best memory of a lifetime.
Average Cost to Fiji
While keeping a budget for a trip, the most critical factors you need to consider are- flight tickets, cost of accommodation at the resorts, food and drinks, and leisure activities. Depending on these factors, your expenses vary.
If you plan for a 2-days trip in Fiji, the estimated total costs for the airfare can range from $337-$1837. For all the accommodations you need there, your spending range could be $9-$280 for each day, and $126-$3920 might be the average total price.
The transportation cost is entirely on your wish to go somewhere. You can save some if you go only a little. Therefore, the daily cost range for transport might be $0-$10, and the total estimated cost can be up to $140.
The cost of food and drink depends on your appetites and choices. It can take $5-$20 each day, and the estimated cost for two days can be up to $210- $280. However, if you want to spend some on attractive sightseeing, you can do so with up to $25 daily, while the two days' cost might go up to $350.
So, excluding the airfare cost, the total estimated cost in Fiji is approximately $196-$4900 or more or less.
Cost of Flights
There is no wrong in thinking that the cost of flights to Fiji is high, but it depends mainly on the place from where you want to fly from.
However, you should know when it is the off-peak season to fly to Fiji because you can keep your expenses down during that time. The most expensive time to visit Fiji is from November to January; the cheapest is April.
The main airport of Fiji is Nadi International Airport, located on Viti Levu's main island. We estimate the cost to fly to Fiji from some world's most reputable giant transport hubs.
London to Nadi Airport: 792-1662 GBP
Sydney to Nadi Airport: 424-1,217 AUD
New York to Nadi Airport: 849-1573 USD
Vancouver to Nadi Airport: 919-2,298 CAD
You should check online portals to know about the cost of the flights. Some sites will allow you to access the cost of your preferred airfares at the best prices and deals. Checking the sites beforehand helps you to make your budget and find the best flight within the budget.
Cost of Accommodation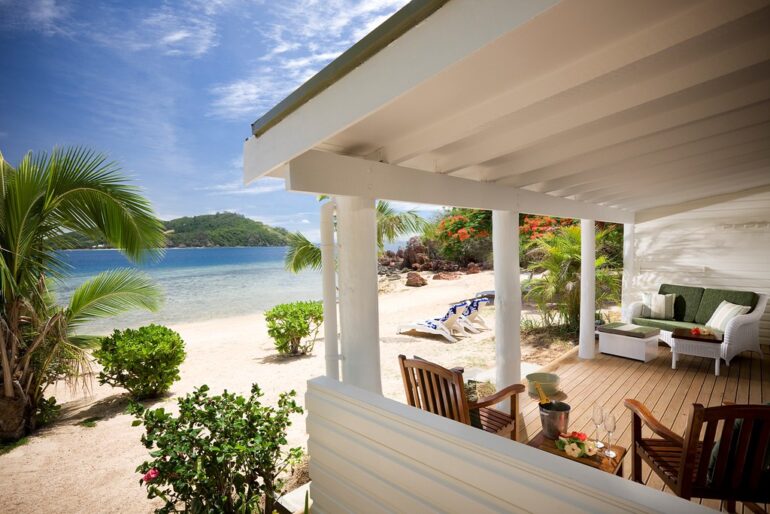 There are so many luxury resorts in Fiji that require significantly high expenses. The facilities those swish resorts offer might not seem to you as a budget-friendly destination. However, that being said, you can find some affordable accommodation systems in some hotels or resorts.
Check out the budget you should keep for Fiji hostels, hotels, and resorts.
1. Hostels in Fiji
Many hostels in Fiji are less expensive, which will help you stay there for some days. If you choose the cheapest hostels in Fiji, it will cost around $9 only per night. The best fact is you can deal by bargaining there. Besides, you will enjoy complimentary breakfast, cheap activities, and excursions.
Here are some cheap hostels you may count in:
Bamboo Beach
The Beachouse
Horizon Backpackers
2. Hotels in Fiji
There are some budget-friendly hotels in Fiji for travelers that offer multiple facilities. They come up with swish swimming pools, housekeeping, bars, restaurants, beach access, gyms, and many more.
You may get excursions sponsored by the hotels, but the cost of all these beneficial accommodations is only $60 per night approximately. Check out some hotels on a cheap budget:
Tanoa Rakiraki Hotel
Fiji Gateway Hotel
Palmlea Farms Lodge & Bures
3. Resorts in Fiji
Fiji's resorts have luxury swimming pools, private beaches, and exclusive dining, but not all are too costly to afford. Thankfully, there are some less-expensive resorts for travelers on the main island of Viti Levu or small islands like Tavewa. Here are some affordable resorts with excellent facilities:
Mantaray Island Resort
Likuri Island Resort Fiji
Tokatoka Resort Hotel
Concluding Thoughts
The comprehensive travel guide on how much it costs to go to Fiji will help you greatly while planning a trip to Fiji. An excellent way to lower costs is to visit Fiji during the off-peak months.
Traveling to Fiji will become easier when you are fully informed about how much budget you should keep going to Fiji. Despite many reputable luxury resorts, you have options to get into some pretty affordable resorts.