You may be thinking about the amount of money you will require to save aside for your vacation if you intend to visit Bali. Obviously, this does not only have one solution. This really relies on the expectations you have of the trip. But one thing that is certain is that Bali delivers great value across the board.
While certain things might cost quite a bit, there are lots of things to do for lesser price ranges as well. Plenty of the top attractions of Bali are relatively reasonable or maybe even cost-free. So, how much does it cost to go to Bali and what are some ways to save money while on the trip?
How Much Does It Cost To Go To Bali?
Staying 7 days in Bali should cost two people about 17,013,376 IDR which is around $1100 USD. The aforementioned price implies that you can stay in decent, moderate hotels and eat at restaurants a few times a week in addition to some home cooking.
Even though it accounts for a few leisurely tourist activities, it still excludes the pricey ones like deluxe excursions or outdoor sports. Detailed information on how much money you need to spend and on what things are mentioned below.
• Flight to Bali
Your largest expense will likely be the flight to Bali. Try not to travel around holiday weekends as well as in the summertime like during August and July to help minimize the expenditures of your trip. For the travel ticket to Bali, you should plan on spending roughly 850 dollars.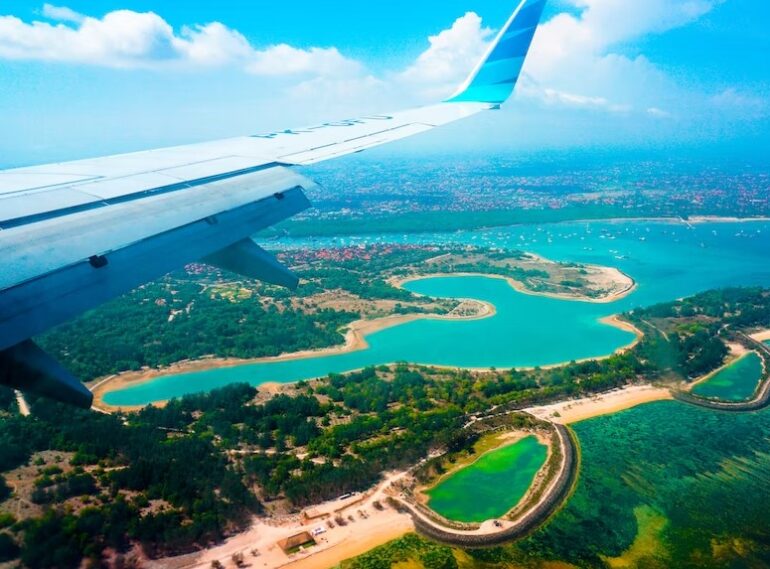 You may also book an inexpensive trip by choosing a low-cost airline to a different country first, like Singapore or Bangkok, and afterward travel to Bali. You can also check other flight schedules or Bali holiday packages to find out further discounts to avail.
• Staying in Bali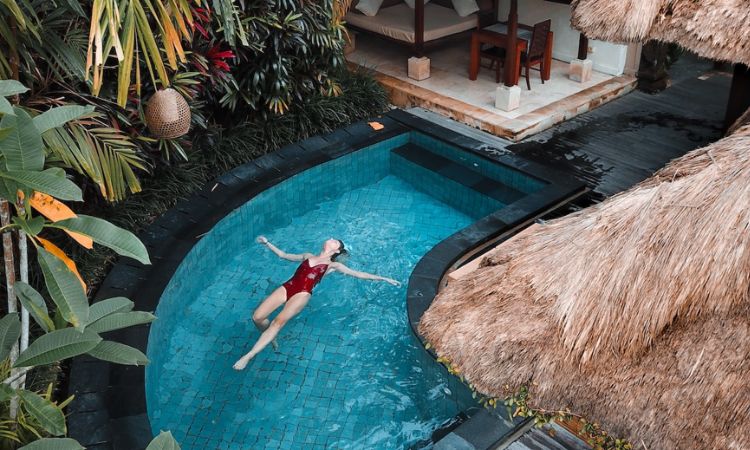 You can find every type of lodging imaginable in Bali. Starting from top-notch luxury villas that have infinity swimming pools and overlook the rainforest to a sharing dormitory in a hostel with only one bed.
For a quality 3-star resort in a decent place, you may expect to pay around 80 dollars per night on average. Nevertheless, based on the preferences of your trip, this cost might significantly increase or decrease. There is also free internet access available in every lodging.
• Transport
The main problem while traveling across Bali is transport. A motorcycle is the most convenient and least expensive means to get about in Bali. In Bali, a motorcycle rental typically costs around 20 to 30 US dollars a week. In Bali, a motorcycle rental typically costs around 20 to 30 US dollars a week.
If you do not want to hire a motorcycle then you might need to pay substantially higher to roam around because you will need to depend on local riders. You can also find Uber, although it is generally not permitted everywhere.
It is better to take a personal driver if you intend to travel to a lot of places. At least 50 dollars will be spent on each journey. Although you may bargain, keep in mind that it can be extremely pricey if you use this mode of transportation.
• Prices of drinks and food
The cost of meals and beverages will rely entirely on your preferences. If you choose western cuisine, it is likely that you will pay three times as much as if you decided to eat local cuisine, which may be found for as low as 2 dollars for each dinner.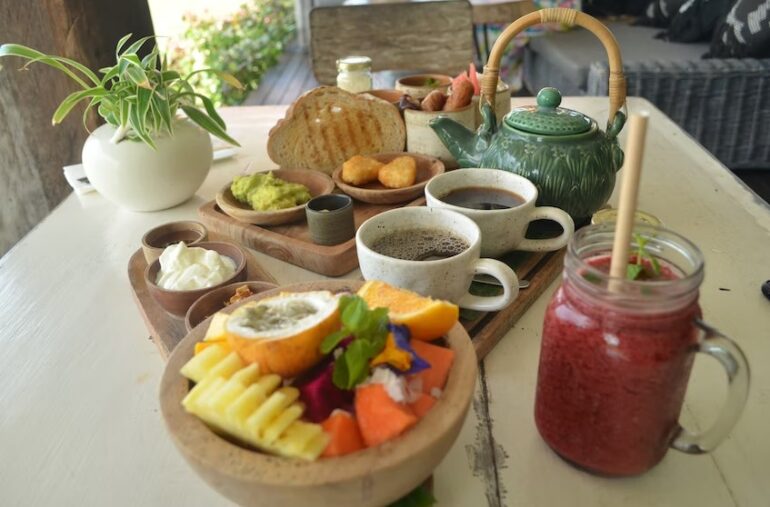 Including a beverage, lunch and supper will be priced roughly $5 and $20, respectively, bringing it to a total of $25 each day. Most resorts in Bali provide a complimentary breakfast so you do not need to spend there. However, you will need to increase your spending if you wish to consume any liquor.

Related: Why Bali Is So cheap?
Tips To Spend Less Of Your Budget
The easiest method to reduce costs in Bali would be to eat as much Indonesian cuisine as you can. Keep things local, go to warungs, and feel free to try any kind of street food.
Although eating Western meals at medium-priced restaurants may get expensive, purchasing your household groceries from the stores can be equally expensive.
The little stoves in the houses are not really designed for everyday cooking, and meals from warungs are significantly less expensive. You also do not have to stay at a dorm to cut costs on lodging.
Guest houses will be the ideal compromise between dormitories and resorts, regardless of the fact that you may be staying only for a month or so.
Although it may seem obvious while discussing travel advice, while in Bali you will other tourist traps besides scheduled trips and wildlife tourism. You will notice that numerous busy beachfront clubs entice visitors with their enviable reputations, but spending your money on pricey cocktails is not worth it.
Even though the lavish lifestyles of Bali may seem very intriguing, while on a trip, you should constantly be aware of the spending limits. Based on the place you are accustomed to vacationing, a 10-dollar dinner could seem reasonable, but a supper for 1 dollar is significantly less expensive.
The first thing on your mind may be luxury, but managing your money well will extend the duration of your vacation.
Frequently Asked Questions (FAQs)
1. How much should you expect to pay for activities?
The majority of Bali's top attractions are cost-free. Nevertheless, you need to pay for some activities like getting into any gallery or museum. This often costs between $9.5 to $36.82 for each individual. You can make a budget of about $145- $280 for expensive activity like scuba diving.
2. Is 100 dollars sufficient for Bali per day?
Certainly. If you're not seeking anything luxurious, $100 in one day will be a pretty liberal everyday budget for your trip to Bali.
Conclusion
Even though Bali is among the most luxurious and pricey holiday destinations in Indonesia, you can still afford everything and even save some from your budget if you spend accordingly. Sticking to everything local will only cost $20 a day. always try your best to steer clear of any tourist traps.
Moreover, if you plan on staying longer, you will get used to bargaining without any hesitation. Plan a suitable budget and spend it wisely to make the most of your trip to this beautiful Island of The Gods.