Saying that health and spirituality are integrated into Bali's culture is an understatement. Even though it is small, this beach is a powerhouse if you want a healing retreat with a spiritual foundation. The forces of nature, whether it the water, fire, or air, are infused with divinity in every nook and cranny of this place.
Balinese people think of water as holy and that taking a spiritual shower will remove impurities from your mind, body, and soul. So, what are some spiritual retreats in Bali, and what are the benefits you can gain from them?
Spiritual Retreats In Bali
Bali offers spiritual retreats in many places on the island, so it is crucial for a person to thoroughly consider their choices and select a location that meets their unique preferences and needs.
This will require extensive Internet study, limitless spare time, and, most importantly, an immense amount of patience. The best among some of these retreats has been mentioned below, including the prices.
• Bliss Body Retreat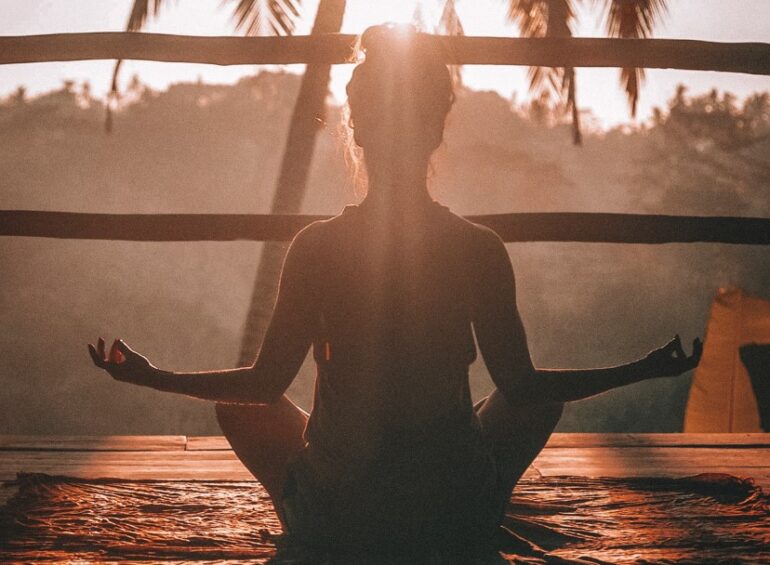 Bliss is the highest form of happiness and is exactly what you will experience at the Bliss Body Retreat Bali. You'll begin to feel spiritual bliss slowly engulfing your entire body and infusing all the pores using its positive radiance.
The peaceful spiritual retreat at this place aims to detoxify your energy system and replenish your etheric energy.
Consider this as a form of holistic healing. You'll discover that you're at the shrine of spirituality and that you're highly receptive to artistic inspirations. In addition, internal solitude will be generated through a contemplative retreat, giving rise to a delightful sensation of satisfaction and existence.
This place is located in Ubud, Bali, and costs about 600 dollars a day.
Also Read: Why Bali is so cheap
• Yoga Inspiration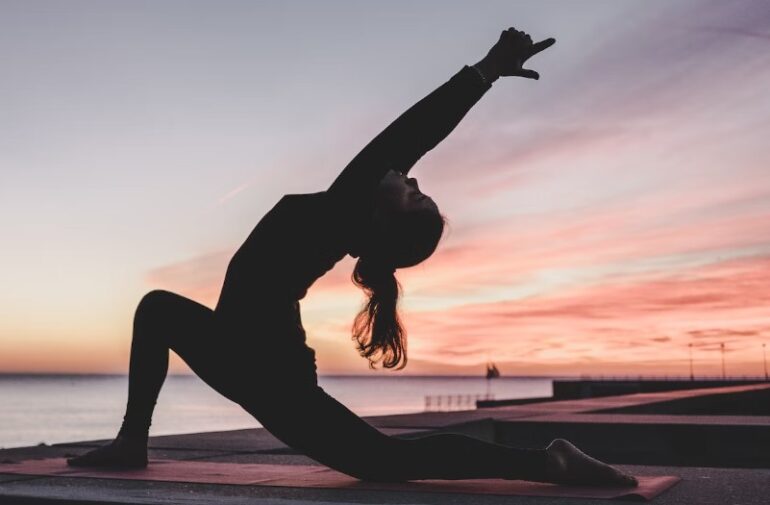 Imagine having a full week to unwind your soul, body, and mind. This is an 8-day-long yoga and spiritual journey offered by Yoga Inspiration to give your weary soul and body a break. These retreats take place in the twin cities of Bali, Sanur and Ubud.
Owner Diane Cline's multifaceted style of yoga is inspired by both the needs of a person's body and nature's fauna and flora. Yoga Inspiration allows participants to quickly attain awareness and recovery, which many thinks takes about three years to accomplish. This will cost you around 400 dollars a day.
• Dewangga
A unique Vedic Astrology vacation is available at Dewangga Ubud, where you may discover how to interpret the signs of the planets and stars for others and yourself. This retreat and Vedic Astrology is focused on helping you recover your potential and show it off to everyone.
It gives you a chance to deepen your understanding of the motions of planets and constellations while strengthening the link between you and the universe, with the help of spiritual excursions, everyday meditation, and seminars that include spa treatments and occasional but not compulsory yoga, this retreat guarantees to restore your spirit.
Additionally, you will be able to surpass your spirit and mind into the realm of spiritual well-being and set meaningful objectives. It is situated near the market of Ubud and will cost you about 350 dollars per day.
• Rachel Simone Wilkins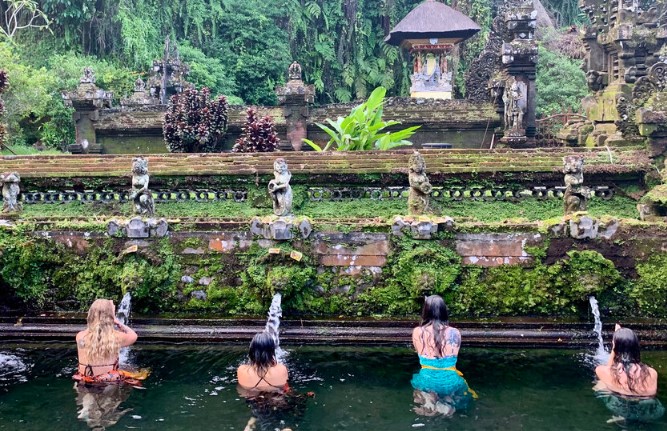 In Bali, Rachel Simone Wilkins provides a Renewal Yoga Retreat and Bali Goddess Ritual for a week that delves more deeply into the Tantric ideology that is not dual and the intrinsic knowledge of Shakti, including the attendees expressing Shakti in the entirety of her forms.  
Every day, these members are urged to take on a new form of a goddess, starting from the fierce Kali Ma to the compassionate Parvathi. Since 2014, Rachel has started learning alongside Shiva Rea, and she is now accumulating the 1008 hours necessary to complete the Prana Vinyasa lineage.
Her approach to meditation is shaped more by the changing of the seasons, taking into account the distinctive qualities of colorful, fierce, and delicate natural occurrences, such as the pattering of rainfall on the ground and the thundering roar of loud winds.
She uses a scheduled and relaxed technique in her personal spiritual retreats to ensure that each member gets some time for spiritual reflection.
In addition, Rachel regularly leads open group discussions and unplanned dance clubs with the class to release tension. In order to achieve a condition of spiritual healing, the retreat sessions in the afternoons are mostly dedicated to touring temples and participating in spiritual rites. This retreat is also located in Ubud and includes regular morning meditation.
It also includes visits to temples and getting to know more about the mythology of Hindus. The total cost of this retreat is $2895 per person, including accommodation for six nights as well as brunch and supper.
If you are planning to visit Bali read our guide – What Is the Best Time to Go to Bali?
• Goddess Retreats
To help people unlock the doors to spiritual well-being, Goddess Retreats Yoga arranges several spiritual as well as cultural retreats in Bali. The best part about these spiritual getaways is that they may be tailored to suit each person's requirements and preferences.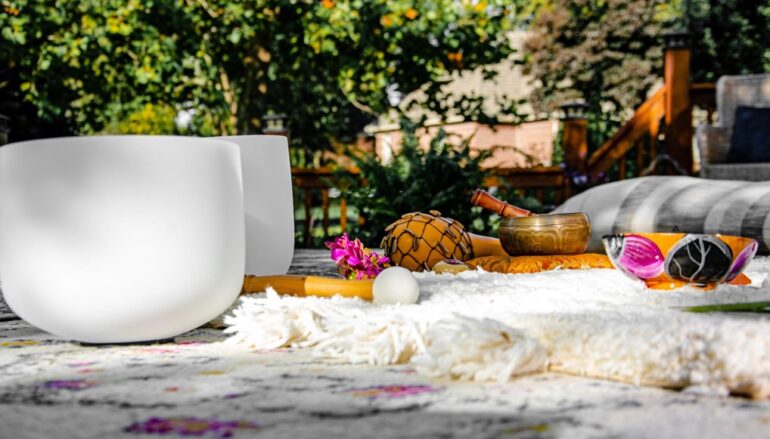 This retreat consists of a seven-day trip to Bali with spa days, delicious food, and fitness classes to help you rejuvenate your thoughts, body, and soul.
You may feel at ease knowing you are in good hands with this award-winning retreat by this facility. In Seminyak, there is a particular Goddess Monastery where each member is hosted.
The moderators of the retreat, whose responsibility consists of ensuring that the event is trouble-free for everyone, are available to retreat members throughout the entire time.
In addition, you can learn to practice yoga and enter a profound level of meditation in their outdoor yoga studio, which is scented with frangipani blossoms.
Following the notion of a female's exclusive surf getaway, Chelsea founded this Bali Goddess Retreat. She believes that the women will be their most spiritually mature selves as a result of this retreat.
In addition, Chelsea wants to help people discover various aspects of spiritual healing in a transformational and supportive environment by doing so.
The retreat offers meals similar to ones served in families, full of richness and freshness to assist in regaining prana via eating healthy, which is a crucial aspect to emphasize here. This retreat takes for a whole week in Kabupaten Badung and costs approximately $1999.
• Rikke Holmkvist
A foundation treatment retreat of 3 days is offered in Bali by Rikke Holmkvist. By using a variety of rooting procedures, this grounding treatment will assist you in configuring your ideas and feelings.
Those who have been too worried, unsteady, or mentally empty for a significant period of time might benefit from this spiritual retreat and grounding treatment of Rikke in Bali.
In this retreat, Rikke's main goal is to support you in aligning your thoughts and body in a secure environment. She does this by using her psychic powers and other resources to guide a person into a peaceful, comfortable environment.
In addition, you will be taught how to concentrate your attention downward. This can be done by tying oneself to the ground using limbs.
You can also learn how to engage with your breathing throughout these classes. About 4 pupils per class are admitted to this retreat, which she maintains extremely confidential. Growing up, Rikke had a keen sense of her environment's inner and delicate exterior forces.
As a result, she developed her intuitive skills over time to assist others in reaching their full inner capabilities. This retreat costs about $620.
• Sanak Retreat
To offer people spiritual guidance and discipline, Sanak Retreat provides a spiritual retreat Program for 3 days in Bali. It is close to the forest, hills, coffee, rice and spice fields, waterfalls, fountains, and the seaside since it is situated in the Mountainous Area of Munduk.
This retreat accommodates 11 spacious wooden cottages with either balconies or personal terraces.
Each house is carefully furnished with souvenirs that invariably serve to take guests to the earlier days of Indonesia. The French donors who built the retreat clearly care much about ethical, historical, and ecological obligations. The majority of the members of staff are locals from Buleleng.
A dancing troupe consisting of small kids named Tari Rejang also received sponsorship from Sanak. They have a great amount of dedication to bringing their sustainability goals into action, which is why they have a procedure to minimize their trash.
The resort also promotes compassionate tourism by hiring local guides to show guests around and lead them on organized tours. This is a $599 retreat.
• Bebek Tepi Sawah
This retreat is 2 kilometers from Ubud's heart and provides a very secluded and welcoming environment where your brain, physique, and soul may flourish.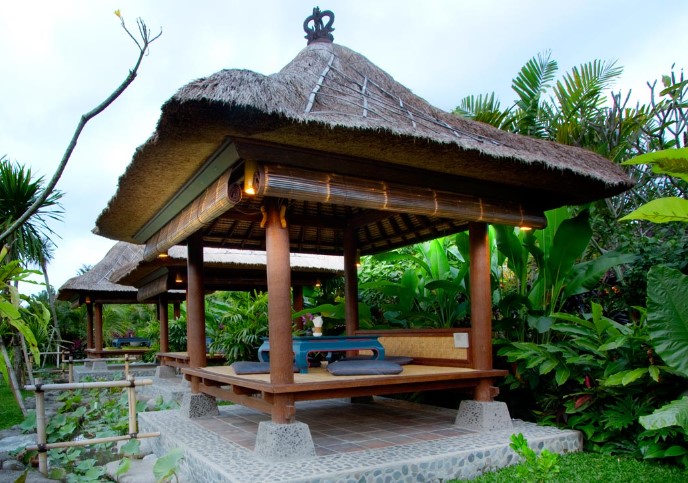 The Villas have a green rice paddy in the resort's center, and the rooms are furnished in a traditional Balinese manner with a muted color scheme to provide a relaxing atmosphere.
This is a week-long spiritual retreat that will help you to balance your spirit. To help you balance your being, Bebek Tepi Sawah provides a seven-day spiritual retreat in Bali.
Jero Priestess, Luh Manis, your guide throughout this transformative trip, is the founder of this retreat. She wants to assist people in finding their true identities.
The events of this retreat will aid you in interacting with the universal energy as well as develop your instincts and insight. This will enable you to come out of it as an awakened form of yourself.
This spiritual getaway deal includes a personal trip to a Balinese Healer, along with assistance both before and after the retreat.
Additionally, every day will feature a distinct ceremony, like a steered rice rooftop stroll or a quiet meditation walk, to ensure that 2 consecutive days are not alike.
The center also offers discounted rates for frequent guests. Visitors can opt to reside in any of the villas: Peliatan, Taman, Ubud, Teges, and Batuan.
These names came from the areas of Bali. In addition to this, the resort provides a variety of leisure events to assist you to pick up a new talent whilst enjoying life, such as handcrafting classes, drawing classes, offering classes, and others.
It also includes an hour-long body massage as well as 3-course meals and costs about $1500 overall.
• Pranasanti
Jero Priestess Luh Manis established Pranasanti in Ubud, the health center of Bali, inspired by the Balinese concept of Tri Hita Karana, the translation of which is "3 reasons for being well." Tri Hita Karana refers to 3 factors: peace with the Creator, unity amongst mankind, and balance with the environment and nature.
The joy of Balinese inhabitants is correlated with practicing Tri Hita Karana in their daily life. Luh Manis, the Creator of Pranasanti, completed Shakti Mhi's training for yoga instructors, a program for 200 hours at Prana Yoga College.
To truly grasp the core of Bali, Pranasanti offers a week-long Bali Essence Spiritual and Healing Retreat.
The second last day of the retreat kicks off with Pranasanti's famed knowledge and heritage trip. The attendees are transported to the area of Kintamani, near Mount Batur.
According to legend, this region is where the 5 components of nature— fire, soul, earth, water, and air meet, pulsing with cosmic energy.
This mountain is among Bali's 4 most significant holy mountains. Many people consider it to be Brahma's home, who is revered as the universe's Creator in the religion of Hinduism.
Therefore, the locals of the place offer sacrifices to this mountain to preserve its spiritual holiness. This retreat also costs $1500 with accommodations as well as everyday meals.
• Anand Ashram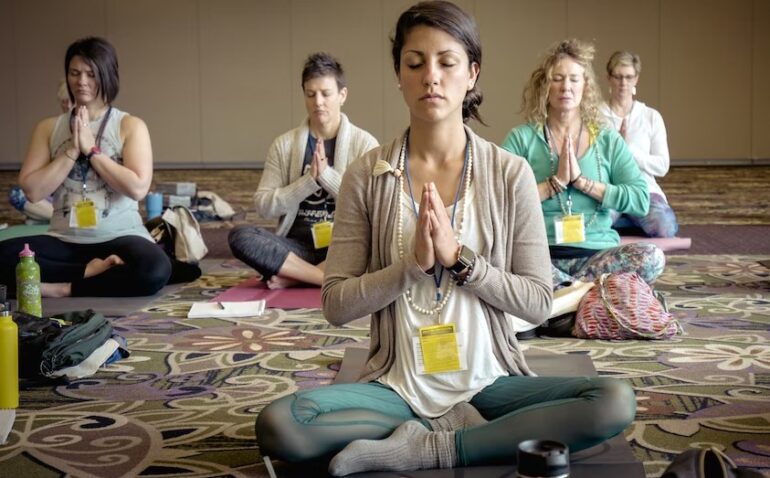 The location of pleasure, Anand Ashram, truly corresponds to its title. From the ambiance to the cuisine they carefully make and deliver, there are many aspects of this place where you will experience joy.
Swami Anand Krishna, a secular idealist who dedicated his entire life to uplifting humanity after overcoming illness, created the Ashram.
The program provides a four-day Beyond Mindfulness Retreat. This retreat is known for promoting psychological balance as well as spiritual sustenance. The 1991-founded Ashram believes that there should be "one planet, one humanity, and one sky."
The Ashram's goal is to promote personal tranquility, foster group compassion, and achieve world tranquility.
Anand, the inventor of meditation, does not believe that it requires a set period of daily solitude. Instead, it is about living a responsible life as well as being keenly conscious of all the components, including feelings, mental health, and the outside surroundings. This retreat is the cheapest of all as it costs only $125 and includes accommodations and meals.
Spiritual Retreat And The Benefits You Can Get From It
For people who have recently started to meditate and are interested in well-being as well as those who have been doing it regularly for a long time now, Bali is the perfect place you need to be looking for.
With nutritious meals, rich natural beauty, spa services, dozens of regular yoga lessons, and weekly meditation workshops, Bali takes good care of its visitors.
There are many popular places in Bali that you can visit for a perfect day of meditation. You can also experience the incredibly delicate, soothing touches of a massage, as it will relax your body entirely.
You can even find healers known as "Balian's" on this island who provide organic and therapeutic energetic massages.
You can find it all in Ubud, starting from a therapeutic retreat in the forest to a five-star retreat facility to even a solitary getaway. You may have real therapy in Bali with individuals who think just like you.
Thrilling dancing, cacao rituals, audio therapy, and psychic seminars are only a few of the enjoyable things to do in Canggu or Ubud.
Finally, the section that everybody enjoys the most. Whether be it a restaurant serving only raw foods or exquisite bowls of smoothie, the best meals are served in Bali for all three courses of the day.
Because tempeh is very high in protein, the natives consume it practically every day.
You can also indulge yourself in the rich culture of Bali, which involves making regular sacrifices to the gods, visiting Mount Agung on tours, and other wildlife fundamental spirits. You have a wonderful chance to begin a spiritual life now that meditation and sacrifices are quite popular.
Relish your morning meal while gazing across the shimmering terraces of rice in Bali, which creates the prettiest postcards and photos.
Frequently Asked Questions (FAQs)
1. What are the advantages of a Balinese spiritual retreat?
You may have a revitalized feeling of confidence, enthusiasm, and mental serenity, along with feeling more lightheaded, brighter, more engaged, and clearer. You'll be feeling prepared to let things go, move forward, make amends, accept, and enter a fresh beginning free of any burden.
2. What do you mean by a healer in Bali?
A Balinese healer is no different than an indigenous medicine man. This individual holds exceptional qualifications as well as natural talent and intuition. Your spiritual body will be cleared by this healer, who will also help you flourish. These lessons may be quite simple while also being profoundly life-altering.
Conclusion
You may get back in touch with your greatest luminous self in only seven days. Surfing or a Bali wishlist retreat will add additional excitement and thrill. Each retreat is carefully chosen to meet your requirements and objectives. You will notice several benefits to attending a deluxe health retreat. However, the main one is that you have earned it for yourself.