Are you planning to visit one of the world's best travel destinations, Bali? You may go there for hiking, beaches, or festivals. You can explore how the people, culture, weather, nature, different activities, etc. are magically blended there.
To enjoy its picturesque beauty, stunning beaches, mountains glory, gushing sacred rivers, etc. you must know what is the best time to go to Bali. It helps you decide whether the tour will be centering on temple visits, festivals, spiritual celebrations, yoga retreats, or hiking adventures.
Choose the right time to head to the island, and make a pleasant trip. So, keep reading the article, before starting preparation to fly to Bali.
Peak Season in Bali
The months between April and August are the most appealing to tourists. Because then the island is at its most beautiful. Hence, it's treated as the best time to visit Bali. This time you are going to experience the warmest temperature of the year. But be noted that temperature hardly fluctuates there.
Simultaneously you are going to enjoy clear blue skies and no rain is there. The island's capital, Kuta, is ready with a large number of hotels and resorts to welcome its visitors. So, accommodations are not a problem during this time.
Tourism reaches its peak in March. Usually, the price hike is noticed in the months from June to September. Tourism goes upward even in November and December, despite the prevailing Rainy season. That's why there is no fall in hotel prices, like in other off-season months.
Rainy Season in Bali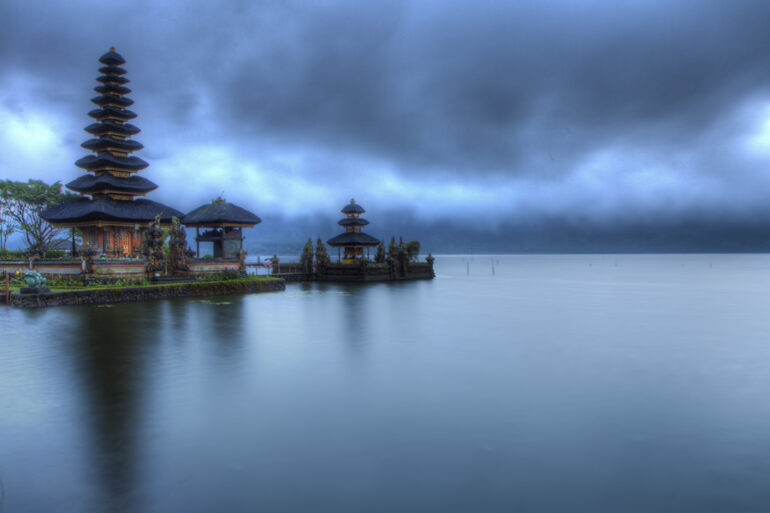 The rainy season in Bali lasts for five months from November to March. Then it rains heavily, accompanied by thunderstorms. Due to frequent non-stop heavy rainfall, the rainy season becomes pretty wet.
The precipitation remains at its peak in January.
But the rate of rainfall is not the same everywhere in Bali. It varies throughout the island. It may rain heavily in one month but not at all in another month. But the fact is due to frequent showers hiking becomes difficult. The torrential rainfall brings mosquitoes and interrupts surfing and diving.
But the island presents numerous modes of entertainment activities in its lap. Unveil them. You may go for a temple tour, enjoy rain in the Ubud forest, or do yoga practice for pure relaxation. Take precautions regarding mosquito-borne diseases like dengue, malaria, etc.
It's wise to book accommodations earlier if you have any plans to make a trip during this time. At the same time, you must carry an umbrella or poncho with you wherever you go.
What Is the Best Time to Hike Mount Batur?
You will hardly find any tourist in Bali who doesn't long for climbing Mount Batur. Two peaks of it named Gunung Batur, the lower peak, and Gunung Agung, the upper peak is of great interest to visitors. If you don't want to miss the mounting of them, you must know what's the best time to do so.
The dry season ranging from May to September is the best for hiking Mount Batur. Then the weather remains cooler and there is less possibility of rainfall. If you love to hike the mountain during this time, don't forget to wear lightweight and waterproof clothes.
Prefer May or June, if you don't mind waiting for a rain shower before hiking Mount Batur.
Then chances are very little that rain showers affect your hike. Usually, the months between June and August are highly preferred for climbing Mount Agung.
Specific Holidays and Festivals Attracting Tourists
You have already learned that Bali is a land of different festivals. You can enjoy them to the fullest. To visit Bali to join the festivals and holidays you must have an idea of them and the happening months. The festivals include:
Bali Arts Festival – It's one of the most iconic festivals taking place in June and July.
Indonesian Independence Day: It's also known as Hari Merdeka and is observed on the 17th of August. There are arrangements for different outdoor celebrations and extravagant parades.
Galungan: It's a 10-day-long holiday celebration taking place in November. It's a feast bearing great importance in the lives of the Bali people. It's observed in commemoration of the triumph of the 'good' or dharma over the 'evil' or adharma. As a follower of Hinduism and you can plan a trip for different Hindu celebrations.
Nyepi: People fast the New year celebration. It's popularly known as Nyepi. They perform the ritual in March.
When to Visit Bali to Avoid Crowds?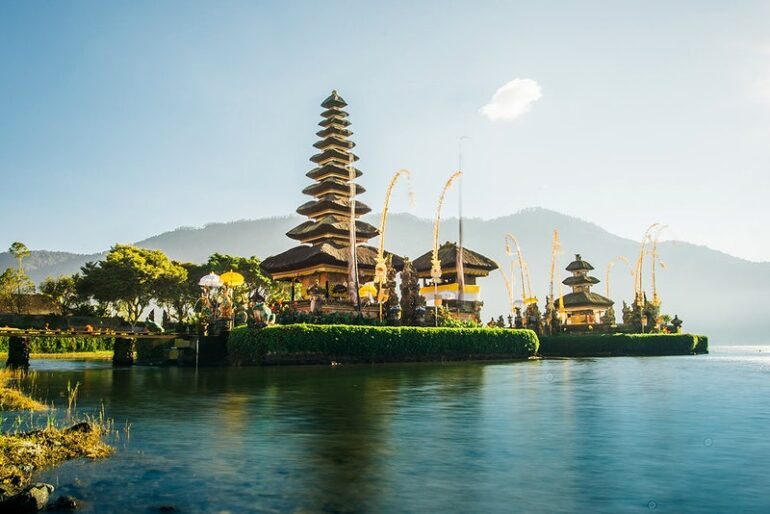 To visit Bali in fewer crowds, you need to select the months of October, January, or February. It's true to say that these are the months belonging to the off-season. Due to excessive rainfall especially in January people show less interest in visiting Bali.
You may avail of the chance if you want to spend the time on the beaches in your own way. The island seems to be calm and quiet then. If your trip aims at visiting temples, choose from any one of the months already mentioned. You will find no tourist throngs. You may have a good deal on hotel fares.
FAQs
Q: What time of the year is the cheapest to go to Bali?
The tourists want to make their trip cost-effective. They love to visit Bali in October as the peak season comes to an end then. Hence, they treat this month as the best travel time to Bali. Travelers enjoy discounted prices in accommodations and plane fare.
You can also read out our guide for Why is Bali So Cheap.
Q: What are the hottest months in Bali?
During the time between January and February, about 18 inches of rainfall is recorded on average. The travelers experience hot and sticky weather. In Bali, people experience the hottest as well as the wettest time in January. In February, no exception – the dose of rain, humidity, and heat becomes higher.
Q: Is Bali safe for tourists?
Bali is considered to be one of the safest tourist spots in Indonesia. There are no major safety issues relating to travelers. But the visitors might experience some sort of petty crime and scams in Bali. They are very commonly faced with crime, like snatching and pickpocketing in hotspots of the tourists like Seminyak and Kuta.
Q: How many days do you need for the Bali vacation?
Tour length may not be the same for all. Most travelers find that 10 days is pretty enough to enjoy the beauty of Bali. On the contrary, 5 days tour length is too minimum to explore more than one area of the island.
Final Word
The best time to go to Bali depends on your budget, the aim of the visit, and the length of your vacation. You can soak up the serenity of sweet Balinese choosing the right time for your trip. Both the peak season and low seasons are appealing in different ways. Explore classic Bali beach in May, June, July, August, and September.
Enjoy diving and snorkeling during these months. The visibility below the water surface becomes limited due to rain. And sunshine will enhance your underwater experience. But being a peak season, you have to spend more and meet a huge crowd. You may opt for low season, accepting some limited opportunities.