Are you dreaming of visiting the tourist paradise, the Maldives? It's a land of multiple Islands. About 1.5 million tourists visit there each year. More than 130 resort islands including high-end brands of hotels welcome them.
The tourists love its marine geography offering various water sports, unique diving, etc. In addition, there are undersea restaurants, accommodations, and spas. To enjoy all its offerings, sophistication, luxury, etc. you must know – how much does it cost to go to Maldives?
Treat this article as a complete guideline for your preparation. Going through the article will give you an idea about the costs of air tickets, accommodations, food, and transportation. But the true fact is no travel cost can be aforesaid. It's influenced by the visitor's profile.
What Are the Prices of Air Tickets to the Maldives?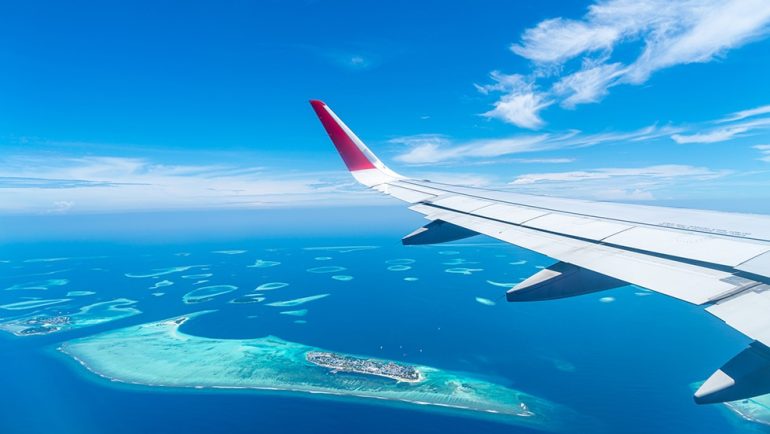 There is no definite estimation of expenses regarding plane fare to the Maldives. So many things are related to it. They are –
Your location from where you are going to start your trip.
Exactly which island is your destination?
Cabin class.
The time of your visit – off-season/ peak season.
The gap between the journey date and the ticket confirmation date.
People are more likely to visit the beautiful paradise of Maldives in the months between November and April. Because the weather conditions remain convenient for a such pleasant trip. The approximate price range of flight tickets is as follows. It's based on the mentioned months in the year 2021.
1. Flight tickets from New York City to the Maldives
If you plan to fly from JFK, New York to the Maldives capital Male, you may book a ticket from Qatar Airways or Emirates. You may have to spend for a roundtrip –
$656 – for Economy Class, Qatar Airways
$2,759 – Business Class; Qatar Airways
$12,872 – First class; Emirates
2. Flight tickets from Los Angeles to the Maldives
If you are in Los Angeles, you can start your journey from here for the destination Velana International Airport, Male. You can make a round trip by spending approximately –
$893 – Economy Class, Emirate's flight,
$3,745 – Business Class with Qatar.
$2,775 – Premium Economy category, Lufthansa
$15,435 – First Class, Emirates
3. Estimated Plane fare from the USA to the Maldives
At a glance at the estimated cost of an air ticket –
| | |
| --- | --- |
| Cabin Class Category | Approximate Price in USD |
| First Class | Minimum $12,900 |
| Business | Minimum $2,800 |
| Premium Economy | Minimum $2,700 |
| Economy | Minimum $ 650 |
What Is the Cost of Traveling within the Maldives?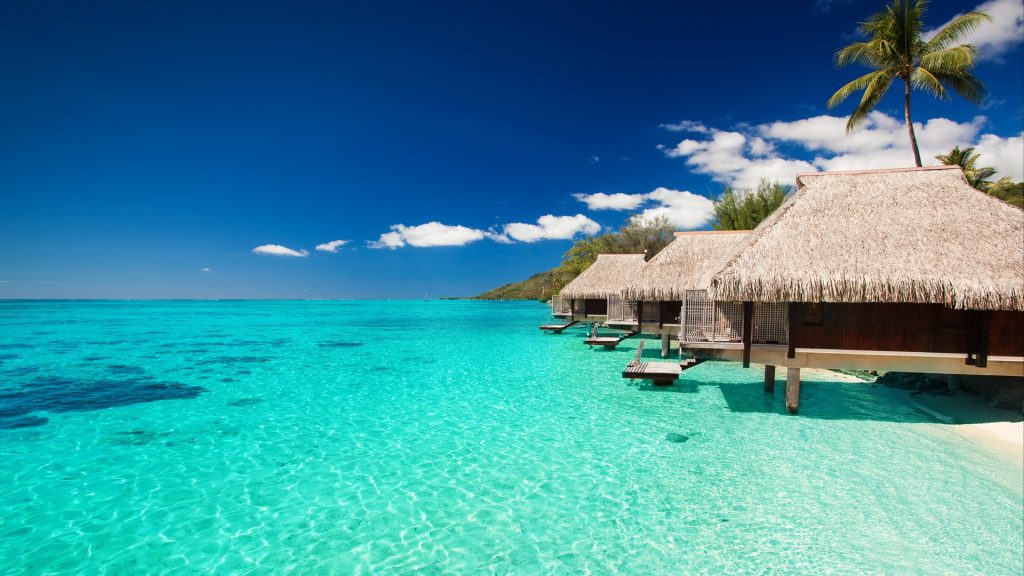 To enjoy all the mind-blowing offerings of different spots, tourists must know about their wallet condition. They should have a clear-cut idea about the travel cost within the Maldives. Usually, to visit the islands, travelers choose different vehicles depending on their time limit and budget. Available transports are –
1. Speedboat:
Some private companies and private island resorts use speedboats to carry tourists to their destinations. The visitors need to pay for the service considering the distances between the islands. For a round trip, you may have to pay $1,000 to the owner of a private speedboat.
You will come across a ferry like a speed boat having the capacity of carrying 30 people together. Here the drawback is you have to be accompanied by other people. Simultaneously, you are enjoying the facility of reaching your destination within a short period of time.
The fare differs according to the islands' distance. You may have to pay 30 dollars for a person to travel from Male to Maafushi. Again, your pocket will lose more dollars for traveling from Male to Rasdhoo or Dhigurah. You may need to spend $35 for that.
2. Ferry:
If you are looking for an economical way to make the tour within the islands, the ferry is a great way. It's public transport in the Maldives. The drawback of it is you can't reach the destination with its help. As it's more time-consuming and not accessible to all islands it's not that popular among visitors.
Depending on the island's distance the ferry cost for a person may range from $0.65 to $5 per trip. To get more accurate and updated information you may visit different websites providing such information.
3. Seaplane:
You can avail of the seaplane to reach the islands at the remote. Its cost may vary according to the route. You are to ready with an amount which is nearly $500.
If you want to make your tour cost-effective, be tricky while making the choice of islands you intend to visit. You can enlist the islands which are nearer to the capital Male. The use of a ferry or speedboat will reduce your travel cost to a great extent.
Travel cost within the Maldives ranges as follows –
Inland Travel Cost at a Glance
| | |
| --- | --- |
| Transport Type | Approximate Expenditure in USD |
| Speedboat | From $ 25 to $ 500 |
| Ferry | From $ 0.65 to $ 5 |
| Seaplane | More than $ 500 |
Estimated Cost of Food in the Maldives
Food cost also differs from person to person. Because everybody's taste and demand for food are not the same. Usually, you are going to have breakfast included in your room rent. According to the facilities, the room fare varies.
You may avail a meal in exchange for 25 to 30 dollars, whereas you may have to spend almost double to manage your meal at an expensive restaurant. Those who want to complete their tour without spending much can choose another cheaper option supermarkets. Analyzing the market price, it's found that –
| | |
| --- | --- |
| Type | Approximate Expenses |
| Luxury | More than $ 60 |
| Comfort | Minimum $ 20 to $ 60 |
| Economic | Minimum $ 10 to $ 20 |
What's the Accommodation Cost in a Maldives Hotel or Resort?
Initially, the tourists had no other option except the resorts as a means of accommodation. Later as a part of the diversification of the Maldives' tourism sector, the government introduced other options like guest houses, etc. to attract multifarious visitors. And they were successful in their attempt. They started deriving the lion's share of the foreign currency through tourism.
1. Resorts
There are so many resorts in the Maldives. Some of them include breakfast only and some are all-inclusive. You may have to pay about $170 for the first one and $230 for the later type. Moreover, some bungalows are there over crystal clear water. To enjoy the water visibility from the resort you may have to spend about $500.
Again, if you are in a position to spend a vacation in conscious luxury you may seek the service of some renowned groups having luxurious resorts requiring price ranges from $1,950 to $38,000
2. Guest Houses
As tourism is a booming industry in the Maldives, tourists are highly valued there. Arrangements are also fantastic for them. For their accommodation, so many guest houses are there. They are also of different categories. Depending on the provided comfort and sophistication level the fare is determined.
There are some upper-level hotels offering a price range from $120 including tax. Moreover, you can enjoy the eye-soothing view of the sea from a hotel room by paying a bit more. It may require around $130 including tax.
You can check the following table for your convenience. Analyzing the information stated below you can make a wise decision.
Accommodation Cost in the Maldives at a Glance
| | |
| --- | --- |
| Accommodation Type | Approximate Price in USD |
| Luxury + Bungalows | More than $ 500 |
| Luxury | More than $ 300 |
| Comfort | More than $ 100 to $ 300 |
| Economic | More than $ 50 to $ 100 |
FAQs
Q: How can you be benefited from taking a combined trip?
You can make your trip to the Maldives from the USA cost-effective by combining it with another destination. Starting from the USA, you may avail of connecting flights from Doha, Dubai, Singapore, or London. It enables you to visit another country as well as saves your hard-earned dollars. 
Q: Which things are enlisted as an expense?
You must have a list of expenses while getting prepared for the tour in the Maldives. The list includes plane fare to Maldives, transportation costs within Maldives, food, accommodation, etc. But there are some other costs too. They are travel insurance, taxes, and some additional fees like credit card fees, etc.
Q: What are the things of attractions in the Maldives?
Visiting Maldives, you are going to enjoy so many things of great interest. They include seeing bioluminescent plankton, picnics on the sandbanks, snorkeling, dolphin watching, diving with whale sharks and manta rays, and so on. You may need to spend about $ 25 to $ 175.
Q: What is the best time to visit the Maldives?
Usually, November is treated as a cheaper month for visiting the Maldives. But there is a rush of tourists in the months of June, July, and August. You can plan to visit in April too. It's also a good time but then tourism does not have a good flow then.
Final Word
Have you started packing your bags for making the Maldives tour? If not yet, consider the article as a guideline. It has narrated the approximate cost of transport, accommodation, food, etc. Now it's easy to calculate – how much does it cost to go to Maldives?
The tour may be categorized as luxury mode, economy mode, comfort mode, etc. You can determine the approximate expenditure for each mode with the help of a cost simulator. Estimate the travel costs using the calculator considering the health of travelers' wallets.
Now you are all set to start your dream destination, the exotic paradise of the Maldives. No need to be scared of the price tag associated with the country. Don't miss the impressive calling of the sandy beaches and the crystal waters.
Bon voyage!